Skip to main content
Special Guests
TCM's passion for classic movies has earned the respect of the world's most admired directors, producers, writers and actors. Be sure to visit this site often for details about 2023 TCM Classic Film Festival special guests in the weeks ahead.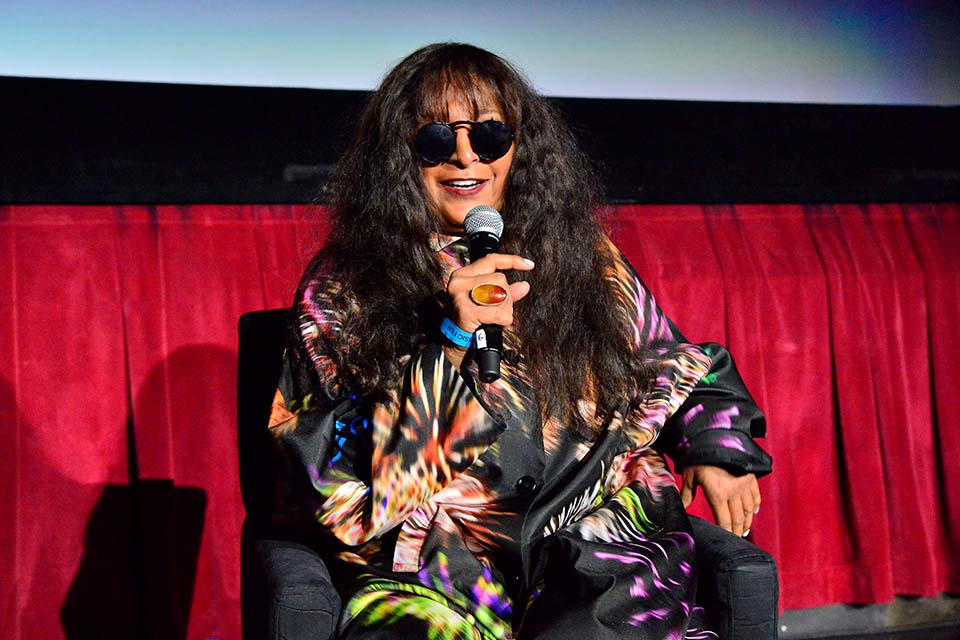 Pam Grier speaks onstage at the screening of COFFY (1973) in 2022.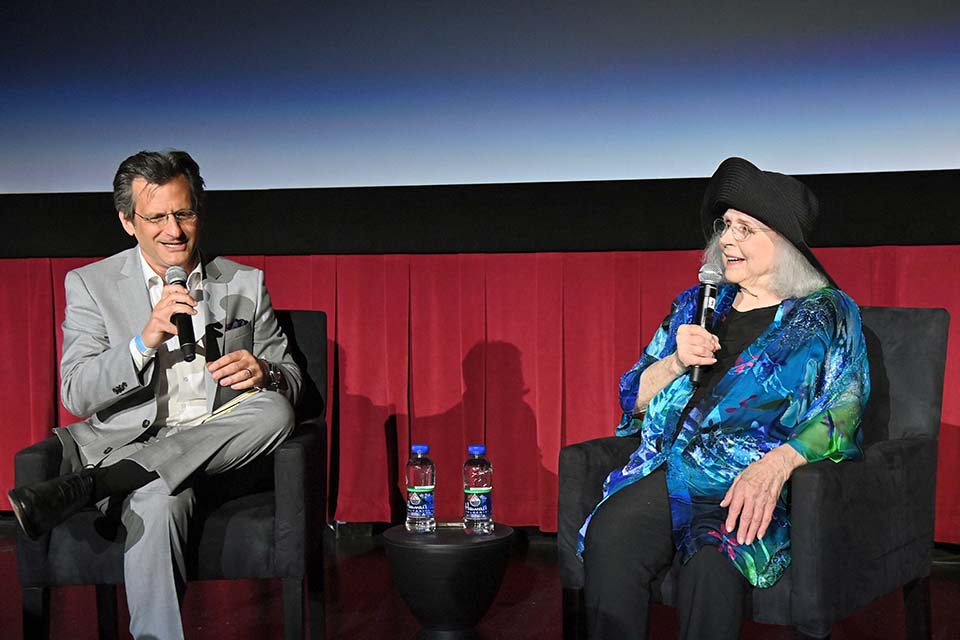 Ben Mankiewicz and Piper Laurie speak at the screening of HAS ANYBODY SEEN MY GAL? (1952) in 2022.
Jon Lovitz, Patti Pelton, Ann Cusack, Maybelle Blair, Megan Cavanagh, Lori Petty, and Anne Ramsay attend the screening of A LEAGUE OF THEIR OWN (1992) in 2022.
Steven Spielberg and Jane Seymour attend the 40th Anniversary Screening of E.T. THE EXTRA-TERRESTRIAL (1982) during opening night in 2022.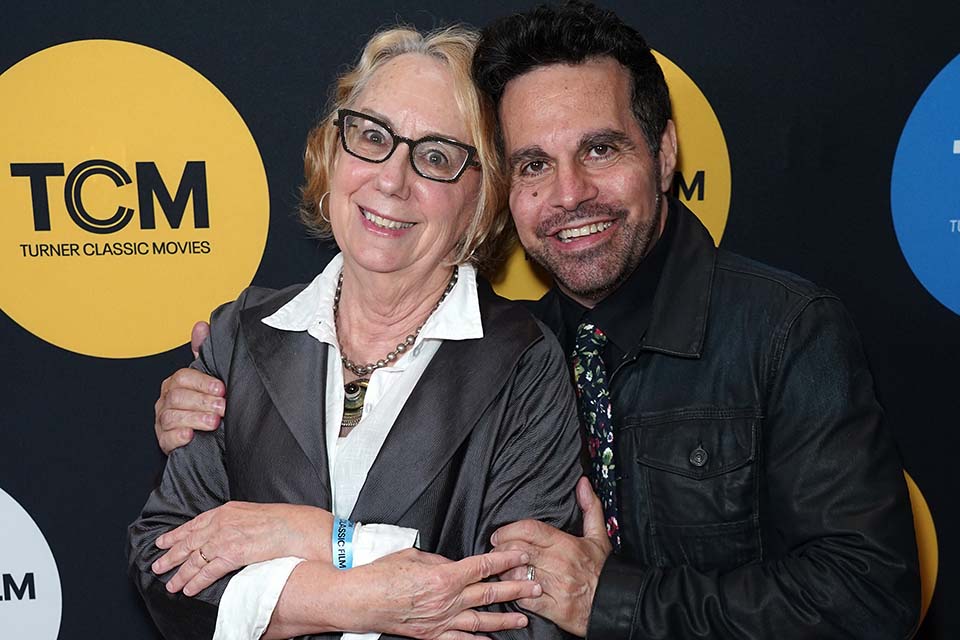 Mink Stole and Mario Cantone attend the screening of POLYESTER (1981) in 2022.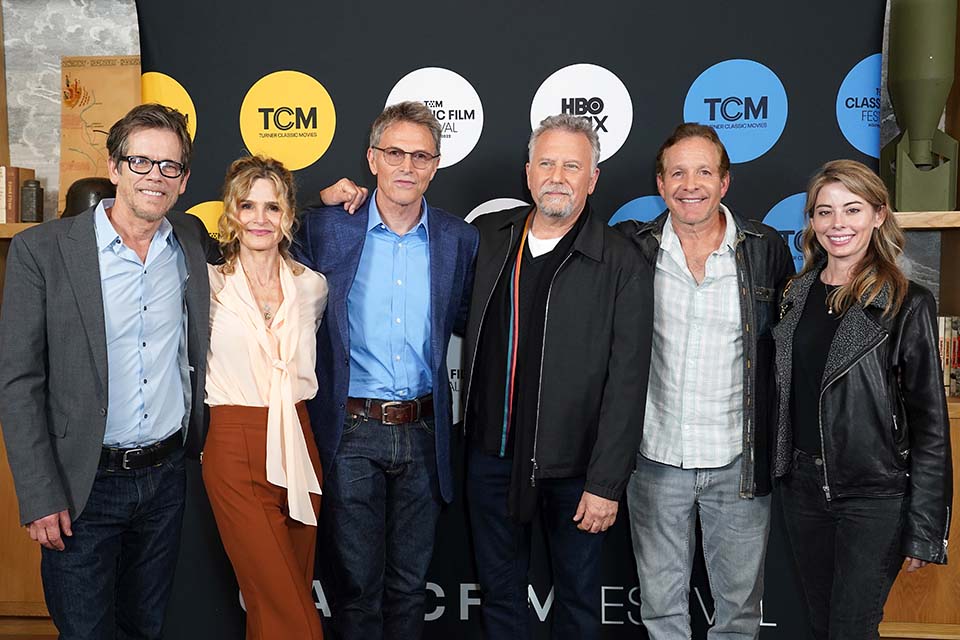 Paul Reiser, Tim Daly, Kevin Bacon, Steve Guttenberg, and Dave Karger attend the screening of DINER (1982) in 2022.
Piper Laurie attends a screening of THE HUSTLER (1961) in 2022.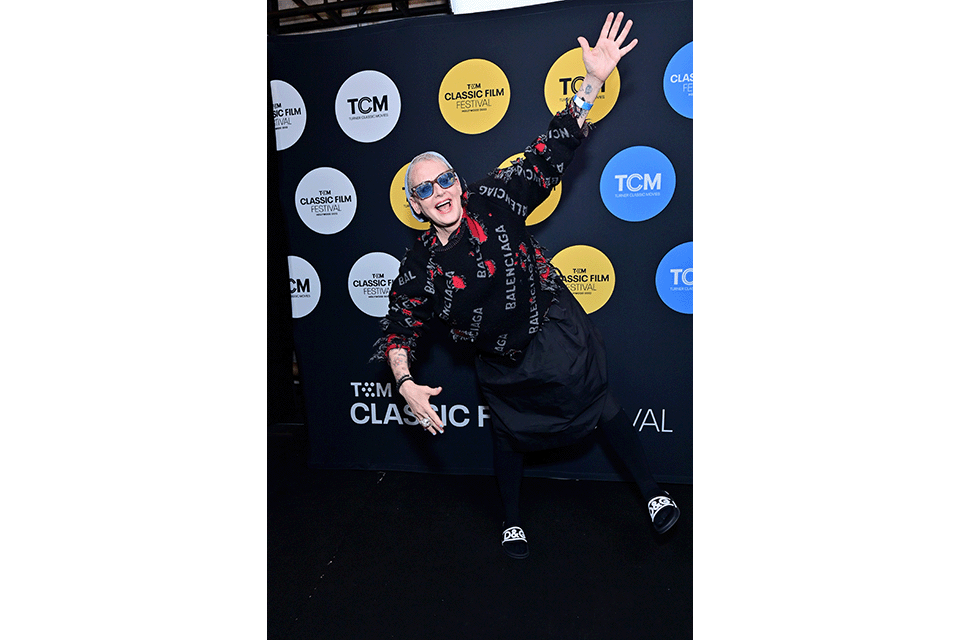 Lori Petty attends the screening of A LEAGUE OF THEIR OWN (1992) in 2022.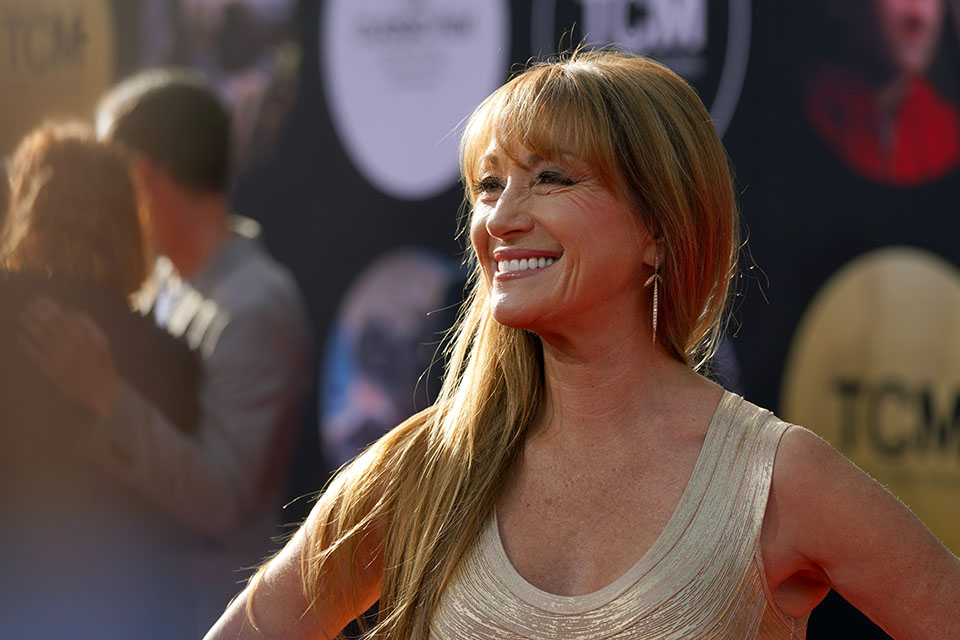 Jane Seymour attends the 40th Anniversary Screening of E.T. THE EXTRA-TERRESTRIAL (1982) during opening night in 2022.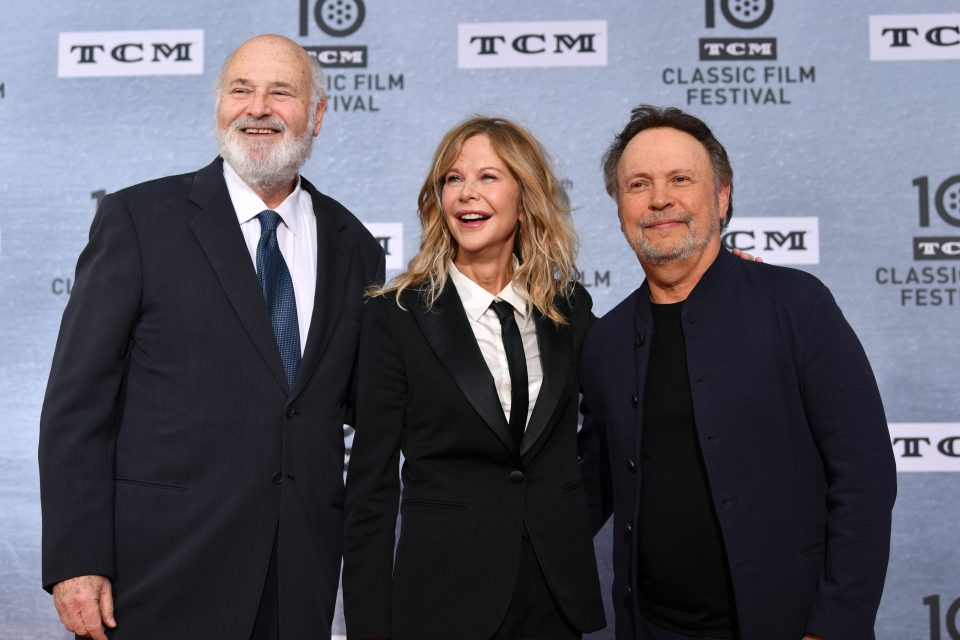 Rob Reiner, Meg Ryan, and Billy Crystal attend The 30th Anniversary Screening of WHEN HARRY MET SALLY (1989) in 2019.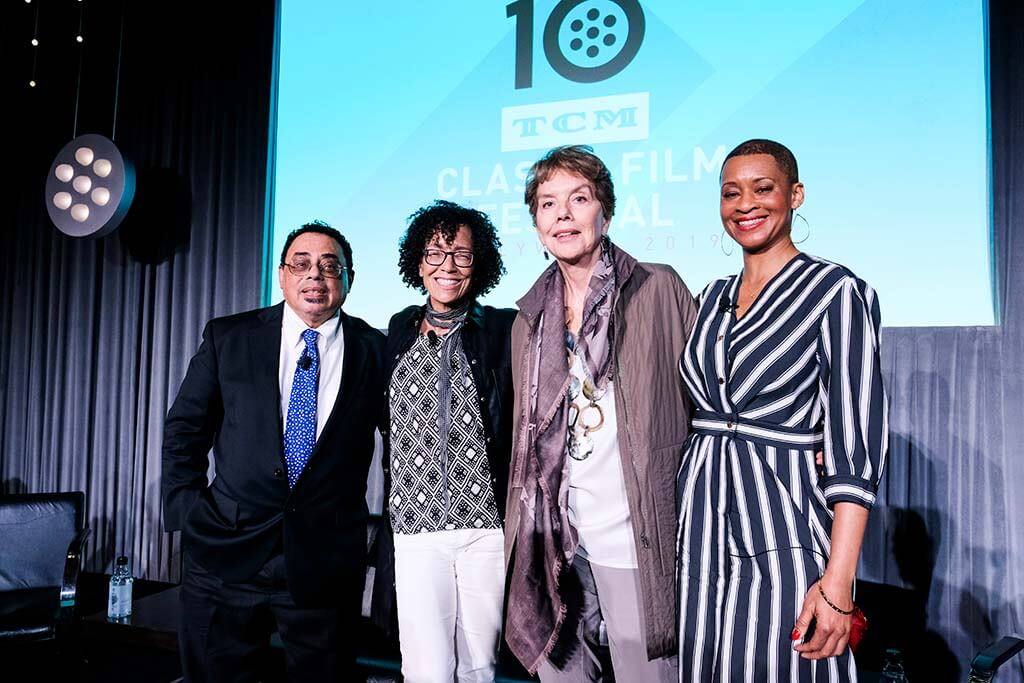 Donald Bogle, Stephanie Allain, Molly Haskell and Jacqueline Stewart at "The Complicated Legacy of Gone With the Wind" panel in 2019.
John Carpenter, Dave Karger, and Kurt Russell attend the screening of ESCAPE FROM NEW YORK(1981) in 2019.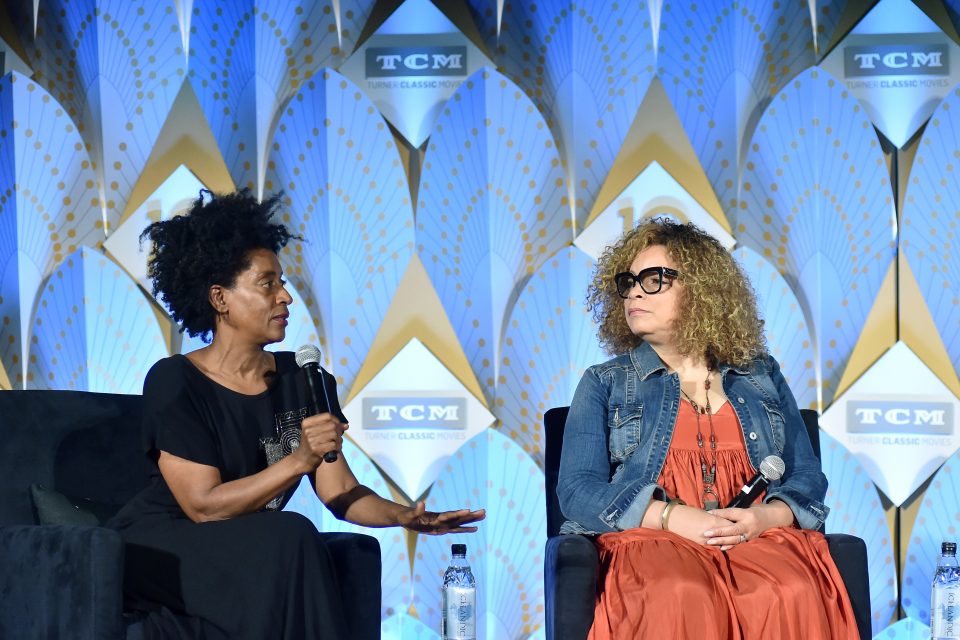 Joie Lee and Ruth E. Carter speak onstage at the screening of DO THE RIGHT THING (1989) in 2019.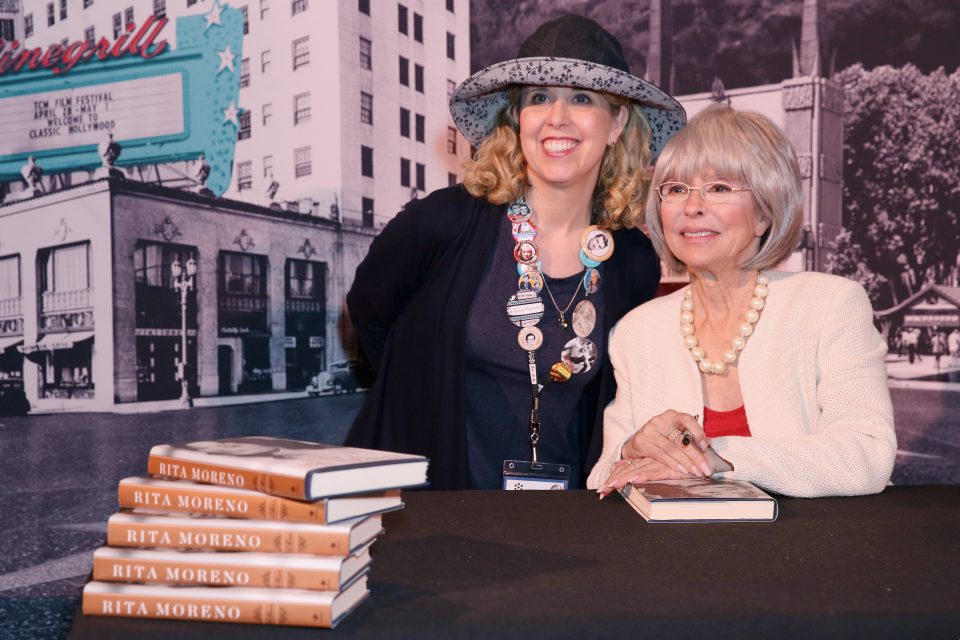 Rita Moreno attends a book signing in 2016.
Jim Piddock, Ben Mankiewicz, Fred Willard, Bob Balaban and John Michael Higgins attend the screening of BEST IN SHOW (2000) in 2017.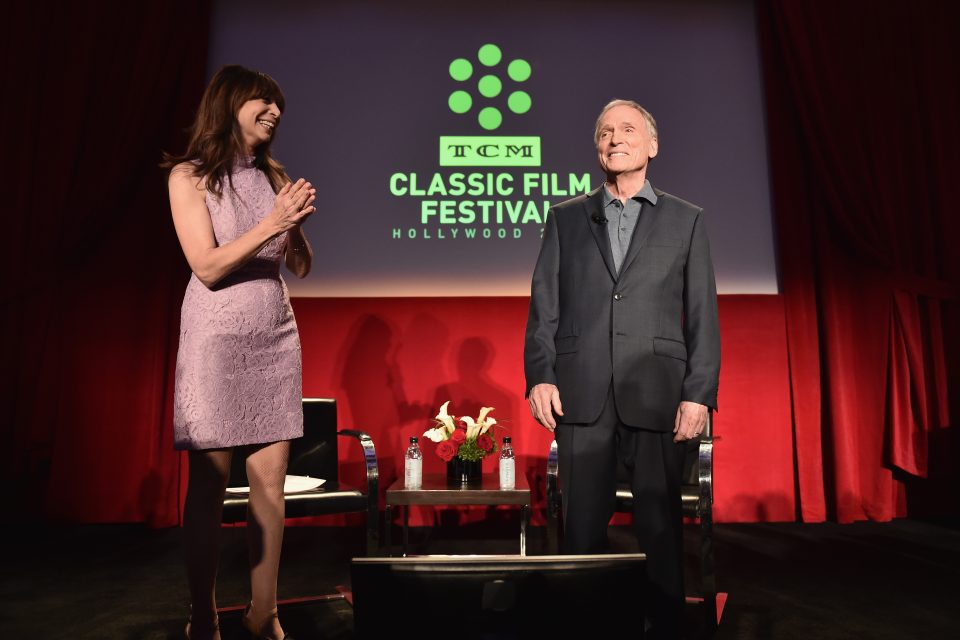 Illeana Douglas and Dick Cavett speak onstage in 2017.
"Live from the TCM Classic Film Festival: Michael Douglas" in 2017.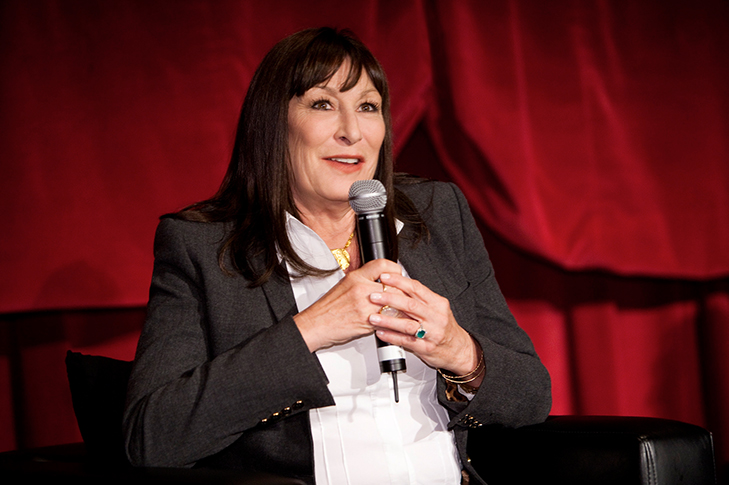 Anjelica Huston in 2010.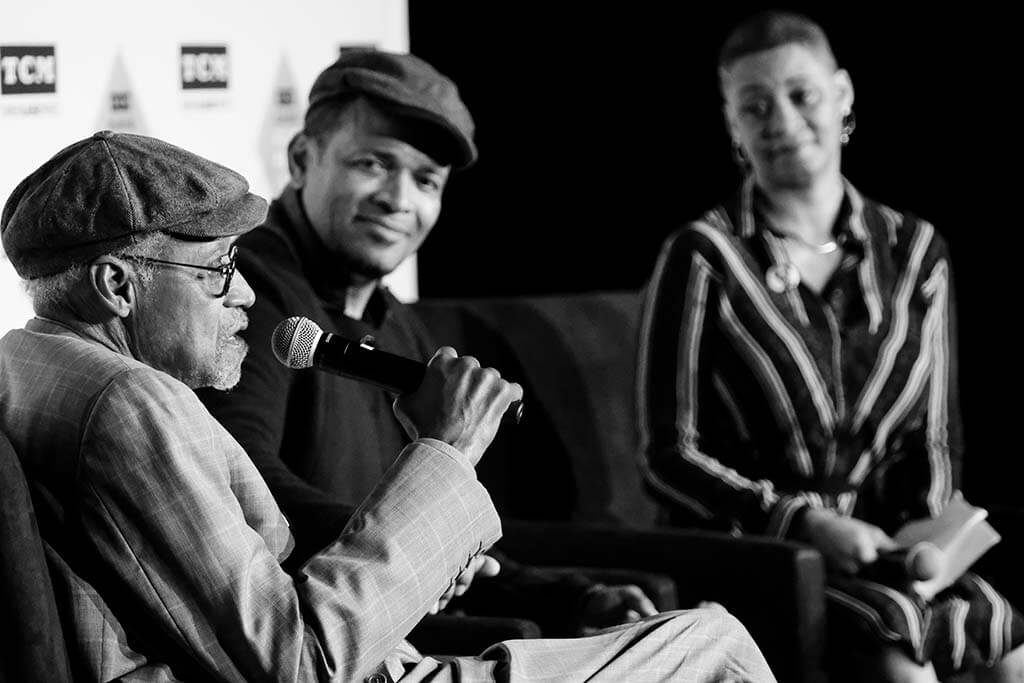 Melvin Van Peebles, Mario Van Peebles and Jacqueline Stewart introduce a screening of SWEET SWEETBACK'S BAADASSSS SONG (1971) in 2018.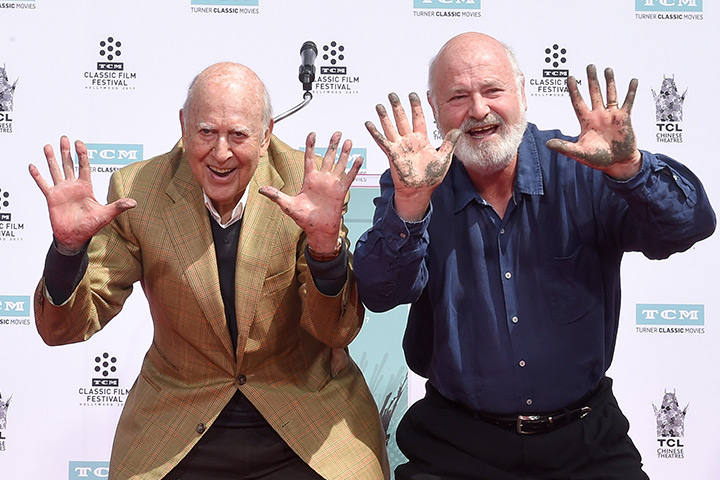 Carl and Rob Reiner at the Hand and Footprint Ceremony in 2017.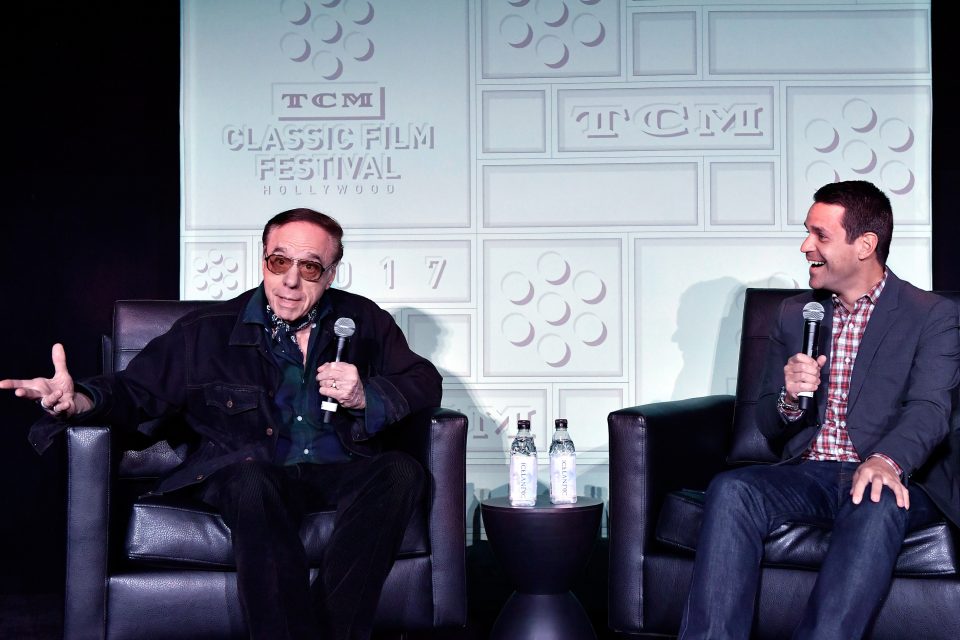 Peter Bogdanovich and Dave Karger speak onstage at the screening of WHAT'S UP, DOC? (1972) in 2017.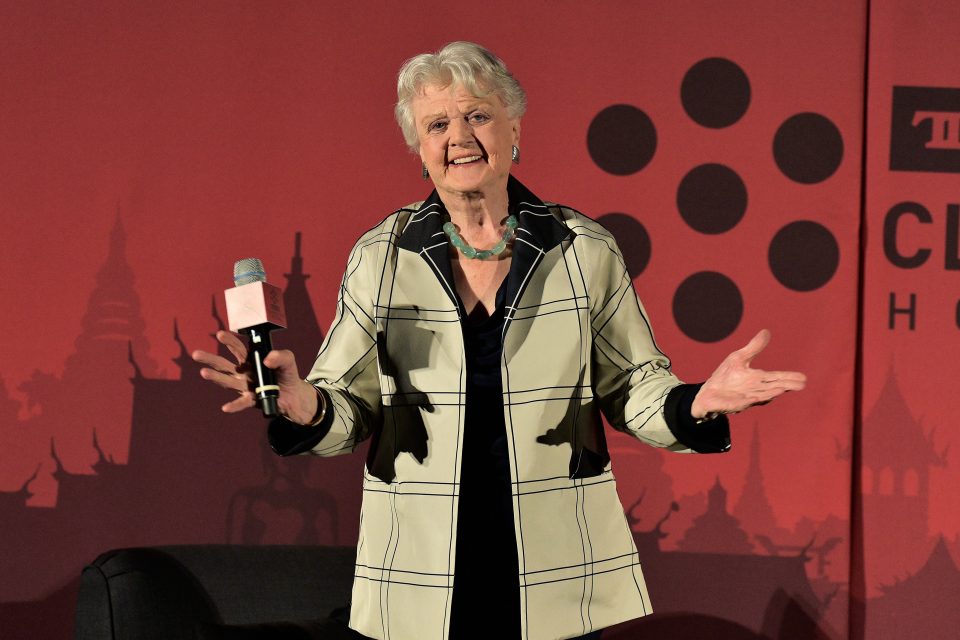 Angela Lansbury speaks onstage at a screening of THE MANCHURIAN CANDIDATE (1962) screening in 2016.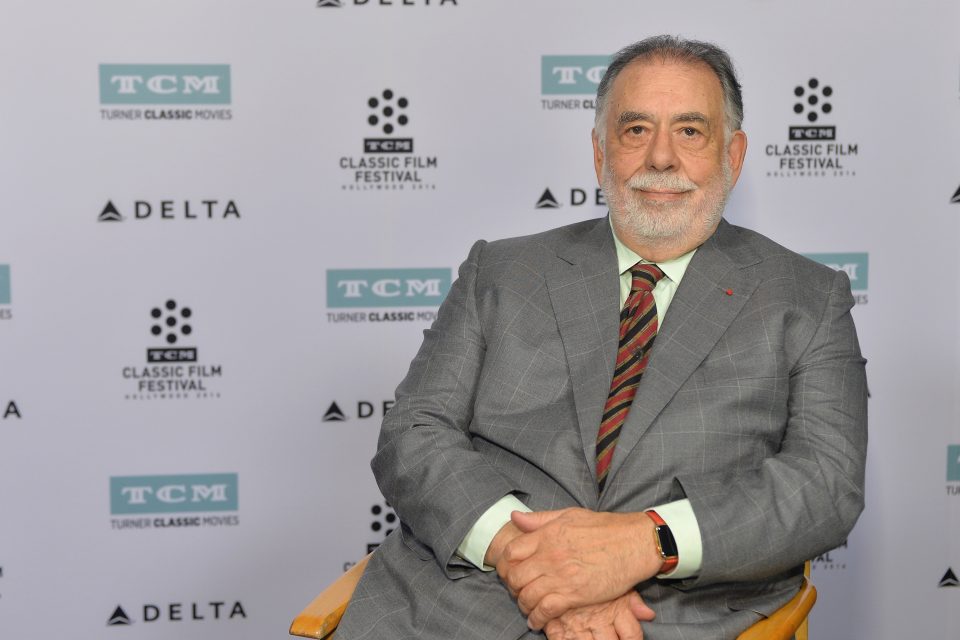 Francis Ford Coppola attends THE CONVERSATION (1974) screening in 2016.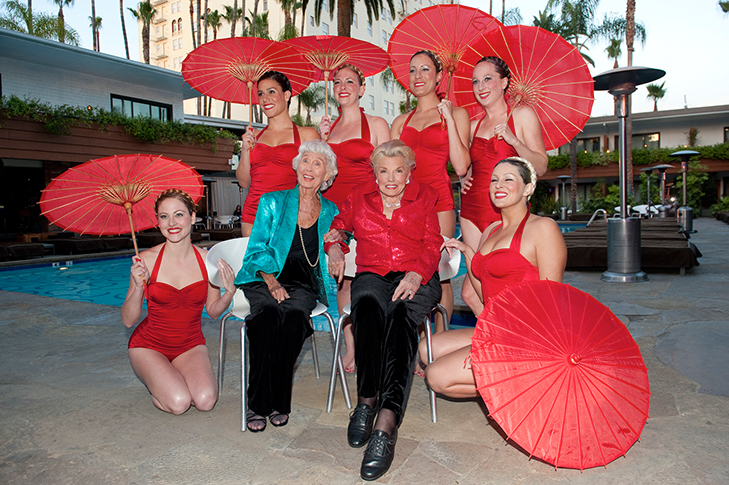 Esther Williams and Betty Garrett in 2010.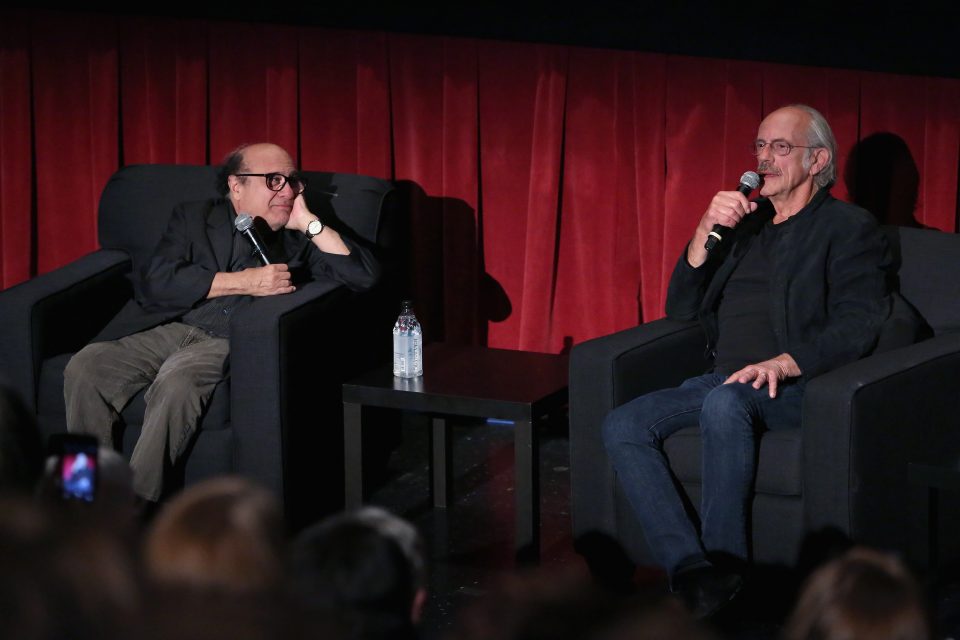 Danny DeVito and Christopher Lloyd speak onstage at ONE FLEW OVER THE CUCKOO'S NEST (1975) in 2016.
Kim Novak in 2012.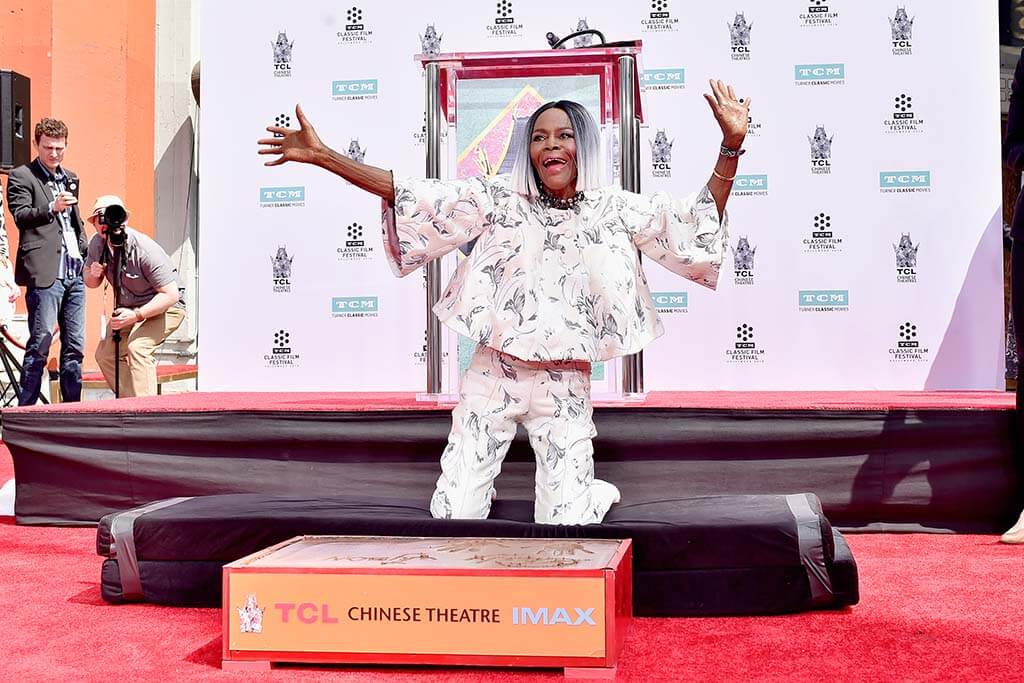 Cicely Tyson places her handprints in the forecourt of the TCL Chinese IMAX Theatre in 2018.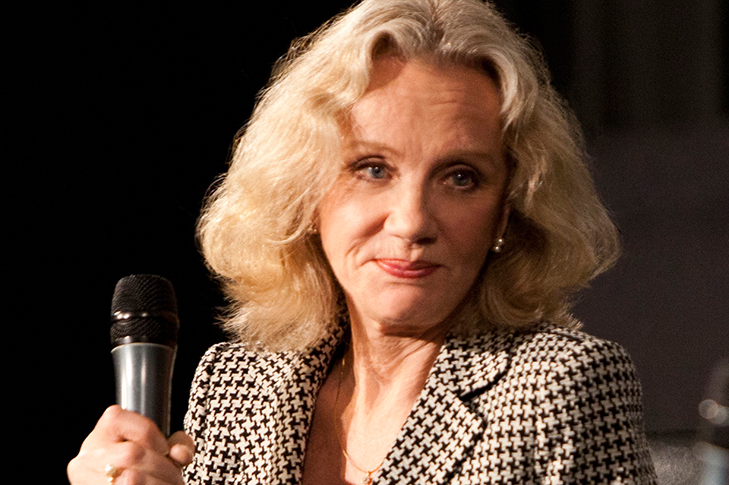 Hayley Mills in 2012.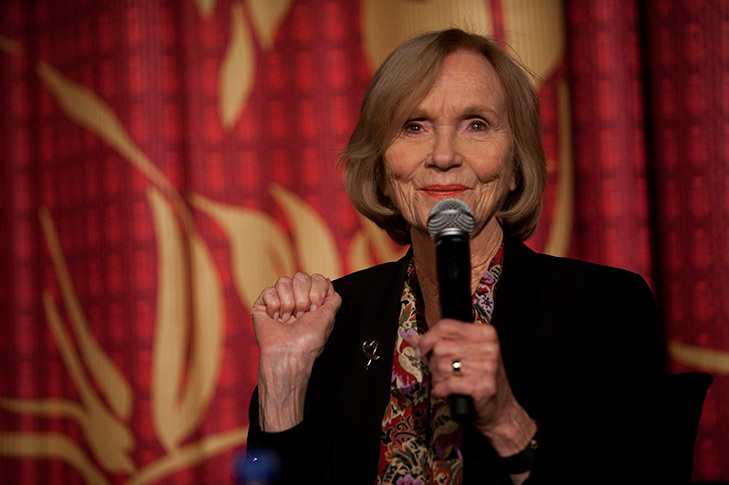 Eva Marie Saint in 2010.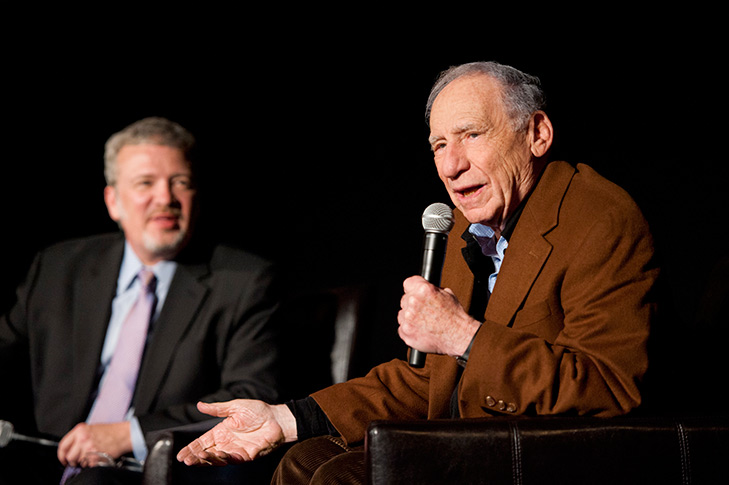 Mel Brooks in 2012.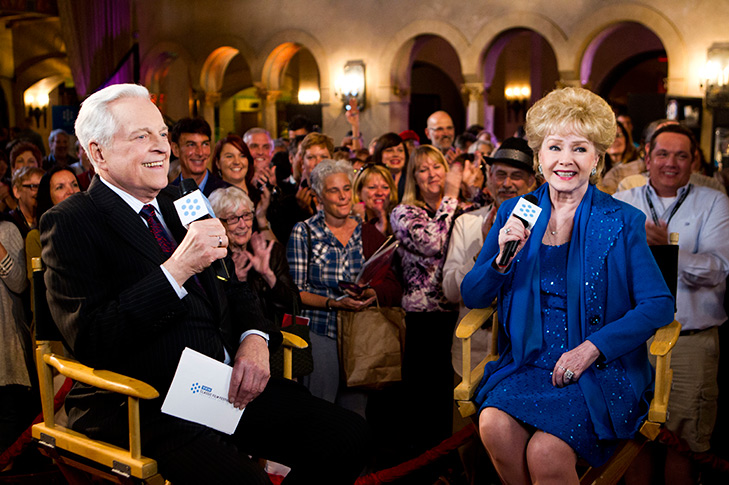 Robert Osborne and Debbie Reynolds in 2012.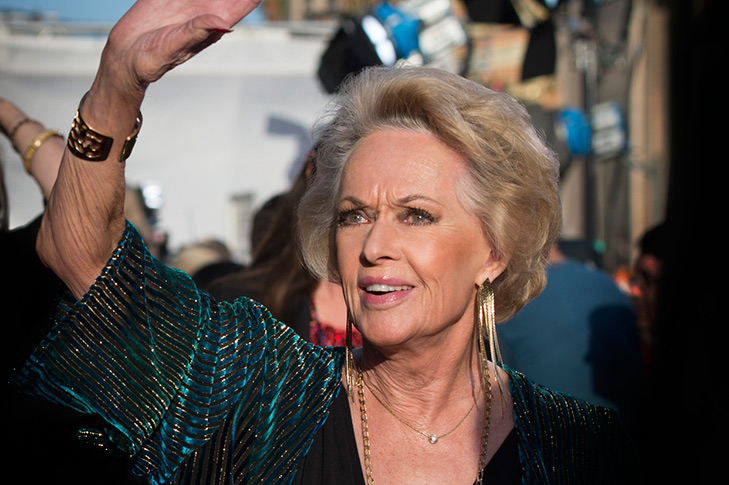 Tippi Hedren in 2013.
Max von Sydow in 2013.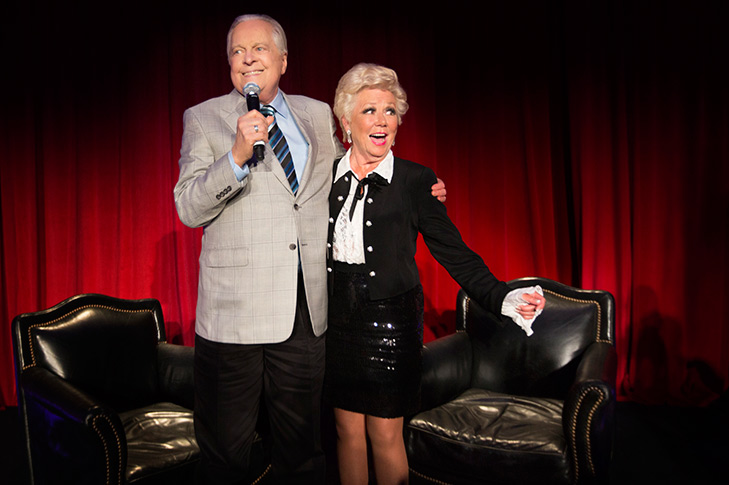 Robert Osborne and Mitzi Gaynor in 2013.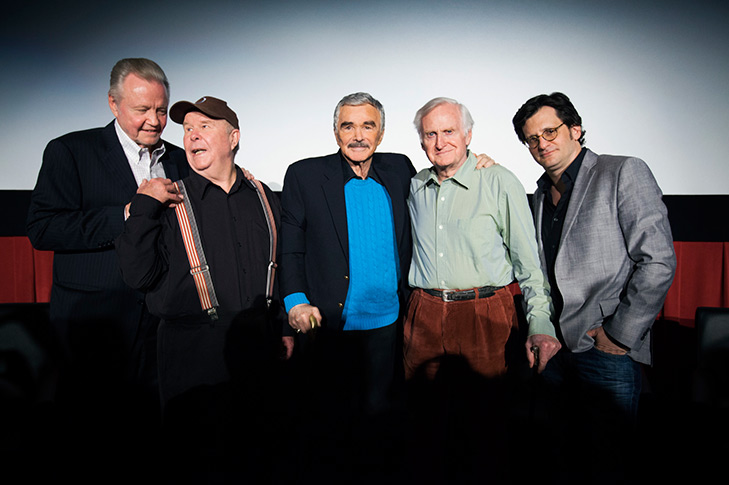 Jon Voight, Ned Beatty, Burt Reynolds, John Boorman, and Ben Mankiewicz in 2013.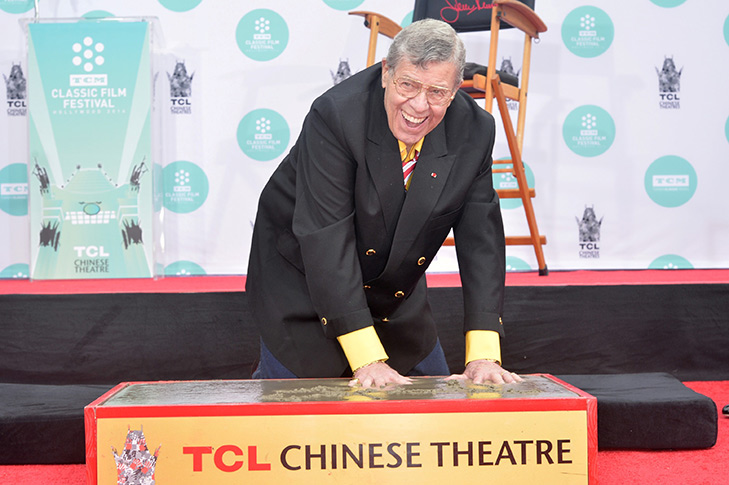 Jerry Lewis in 2014.
Kirk Douglas in 2011.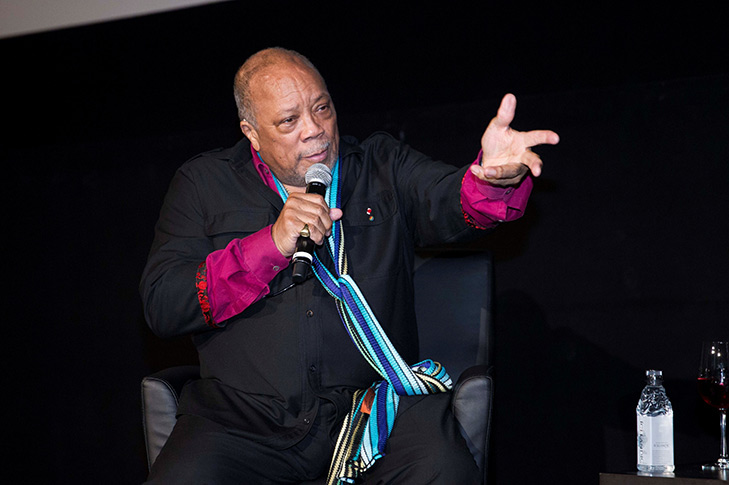 Quincy Jones in 2014.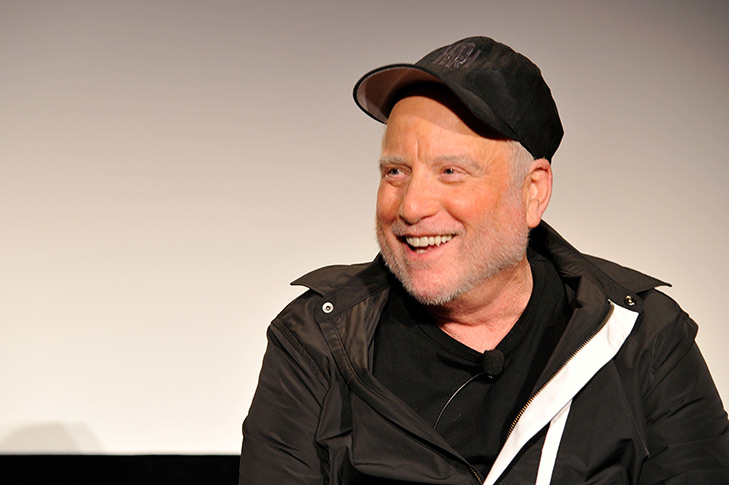 Richard Dreyfuss in 2014.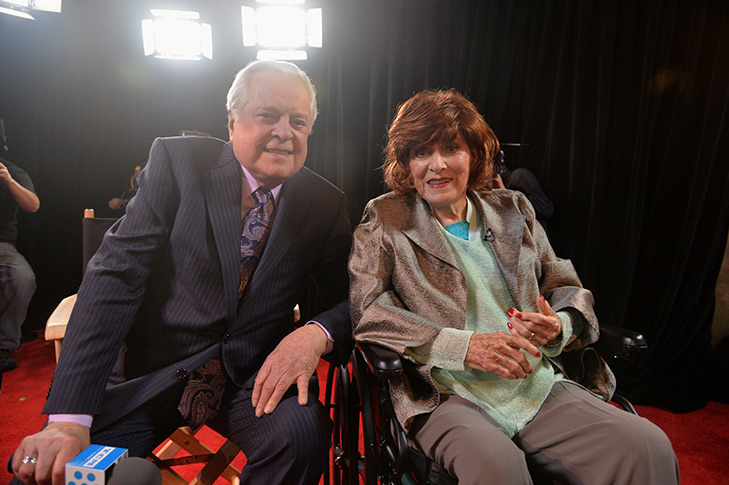 Robert Osborne and Maureen O'Hara in 2014.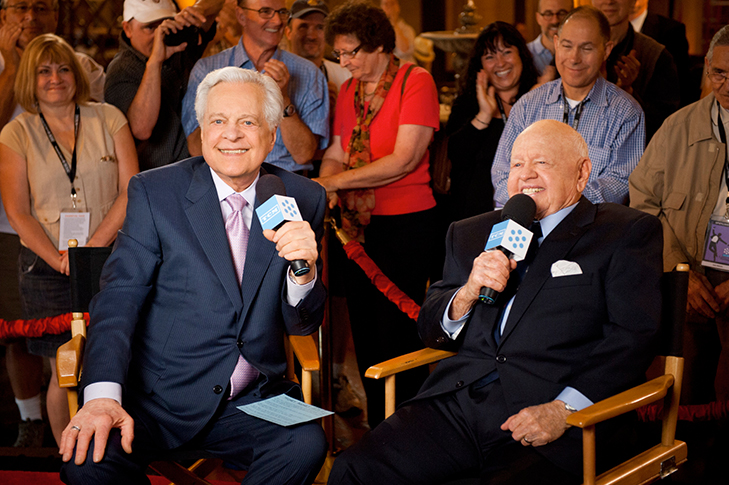 Robert Osborne and Mickey Rooney in 2012.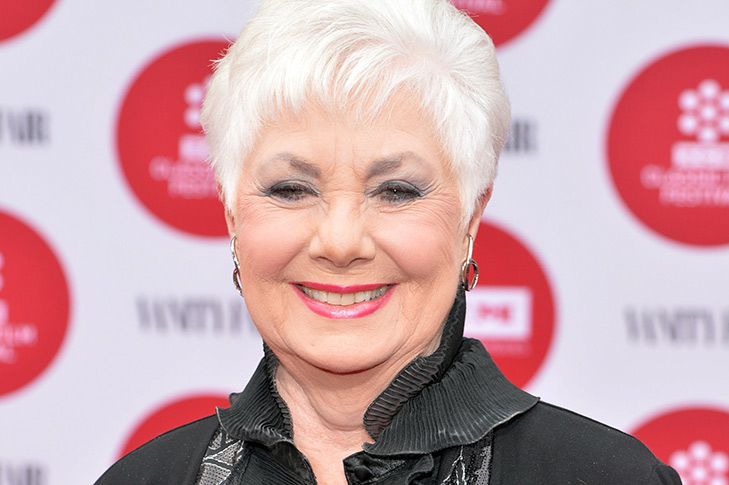 Shirley Jones in 2014.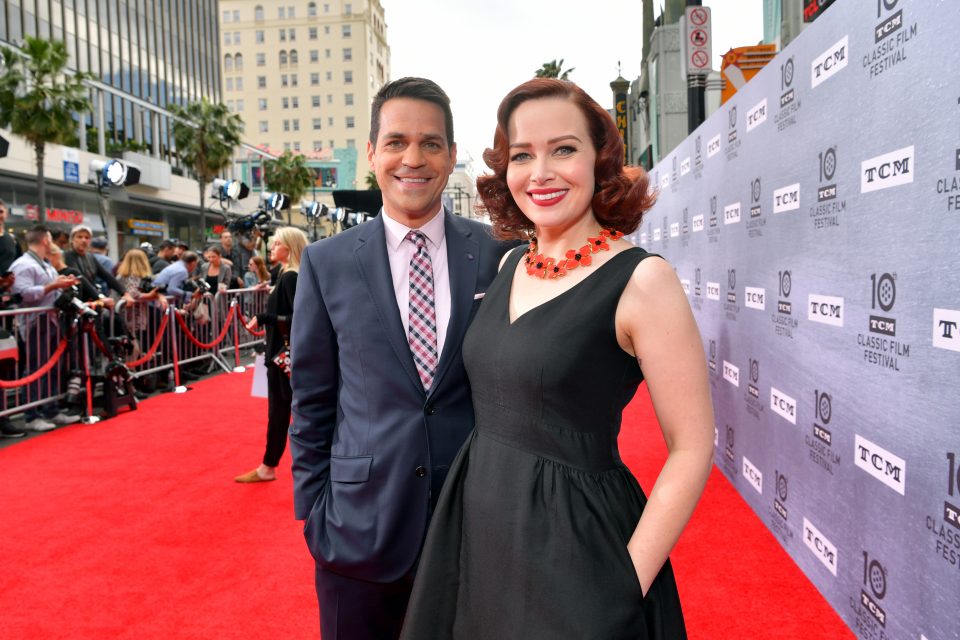 Dave Karger and Alicia Malone attend The 30th Anniversary Screening of WHEN HARRY MET SALLY (1989) opening night in 2019.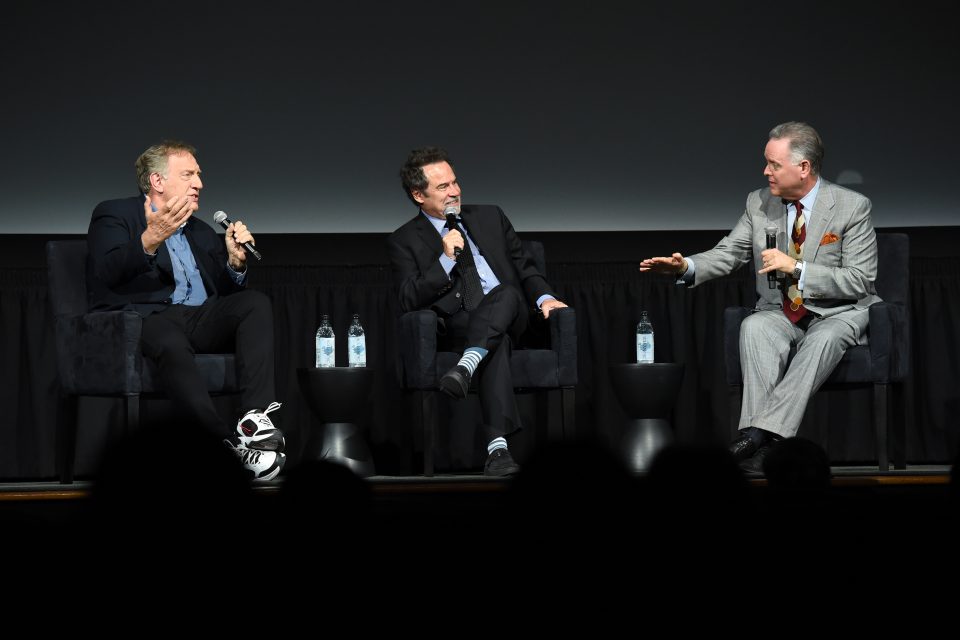 Alan Zweibel, Dennis Miller, and Eddie Muller speak onstage at the screening of BUCK PRIVATES (1941)in 2019.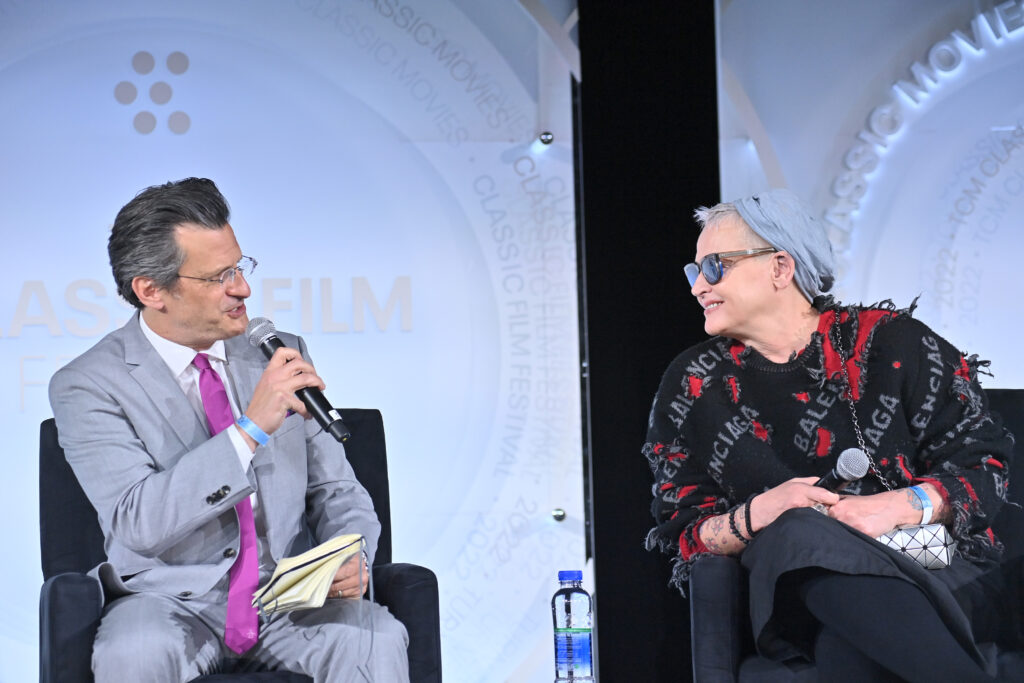 Ben Mankiewicz and Lori Petty in 2022.
Announced 2023 Special Guests:
William Friedkin – Director
Russ Tamblyn – Actor, Artist
Patrizia von Brandenstein – Production Designer
The TCM Classic Film Festival has featured appearances by:
Jim Abrahams, Debbie Allen, Allison Anders, Julie Andrews, Ann-Margret, Alan Arkin, Gillian Armstrong, Kevin Bacon, John Badham, John Bailey, Diane Baker, Rick Baker, Bob Balaban, Alec Baldwin, Drew Barrymore, Ned Beatty, Warren Beatty, Jean-Paul Belmondo, Robert Benton, Theodore Bikel, Jacqueline Bissett, Ann Blyth, Peter Bogdanovich, John Boorman, Ernest Borgnine, Beau Bridges, Jeff Bridges, James L. Brooks, Mel Brooks, Kevin Brownlow, Geneviève Bujold, Steve Burum, Charles Busch, Dyan Cannon, Mario Cantone, Leslie Caron, John Carpenter, Keith Carradine, Ruth E. Carter, Veronica Cartwright, "Baby Peggy" Diana Serra Cary, Dick Cavett, George Chakiris, Marge Champion, Anne V. Coates, Francis Ford Coppola, Billy Crystal, Alan Cumming, Tony Curtis, Joe Dante, Frank Darabont, Carl Davis, Bruce Dern, Caleb Deschanel, Dana Delany, Danny Devito, Leonardo DiCaprio, Angie Dickinson, Stanley Donen, Illeana Douglas, Kirk Douglas, Michael Douglas, Richard Dreyfuss, Keir Dullea, Faye Dunaway, Robert Evans, Sally Field, Michael Feinstein, Rhonda Fleming, Jane Fonda, Peter Fonda, William Friedkin, Betty Garrett, Mitzi Gaynor, Danny Glover, Jeff Goldblum, Ginnifer Goodwin, Elliot Gould, Topher Grace, Jennifer Grant, Lee Grant, Coleen Gray, Joel Grey, Pam Grier, Peter Guber, Steve Guttenberg, Taylor Hackford, Bill Hader, Molly Haskell, Tippi Hedren, Buck Henry, John Michael Higgins, Dustin Hoffman, Katharine Houghton, Marsha Hunt, Tab Hunter, Anjelica Huston, Olivia Hussey, Chris Isaak, James Ivory, Norman Jewison, Quincy Jones, Shirley Jones, Anna Karina, Stacy Keach, Anna Kendrick, Callie Khouri, Susan Kohner, Barbara Kopple, Nancy Kwan, David Ladd, Martin Landau, John Landis, Angela Lansbury, Sherry Lansing, Piper Laurie, George Lazenby, Ruta Lee, Spike Lee, Terry Leonard, Barry Levinson, Jerry Lewis, Christopher Lloyd, Norman Lloyd, Gina Lollabrigida, Sophia Loren, Jon Lovitz, Lulu, A.C. Lyles, Ali MacGraw, Shirley MacLaine, Leonard Maltin, Rob Marshall, Jerry Mathers, Tim Matheson, Marlee Matlin, Albert Maysles, Tom McCarthy, Patty McCormack, Malcolm McDowell, Steve McQueen, Dennis Miller, Hayley Mills, Juliet Mills, Liza Minnelli, Walter Mirisch, Juanita Moore, Rita Moreno, Robert Morse, Mira Nair, Marni Nixon, Kim Novak, France Nuyen, Margaret O'Brien, Maureen O'Hara, Nancy Olson, Patton Oswalt, Peter O'Toole, Simon Pegg, Ron Perlman, Tyler Perry, Lori Petty, Jim Piddock, Christopher Plummer, Sidney Poitier, Jane Powell, Paula Prentiss, Luise Rainer, Carl Reiner, Rob Reiner, Paul Reiser, Maggie Renzi, Burt Reynolds, Debbie Reynolds, Robert Richardson, Tim Robbins, Mickey Rooney, Fred Roos, Richard Roundtree, Barbara Rush, Kurt Russell, Meg Ryan, Eva Marie Saint, Julian Sands, John Sayles, Thelma Schoonmaker, Martin Scorsese, Jane Seymour, Mark Shaiman, Martin Sheen, Ron Shelton, Richard Sherman, Martin Short, Nancy Sinatra, Tina Sinatra, John Singleton, Russ Tamblyn, Quentin Tarantino, Joan Tewkesbury, John Toll, Robert Towne, Robert Townsend, Cicely Tyson, Mario Van Peebles, Melvin Van Peebles, Jon Voight, Max Von Sydow, Robert Wagner, Eli Wallach, Don Was, Adam West, Haskell Wexler, Leonard Whiting, Fred Willard, Esther Williams, John Williams, Debra Winger, Jane Withers, Edgar Wright, Michael York, David Zucker, Jeff Zucker and many others.