Skip to main content
The Robert Osborne Award
Turner Classic Movies proudly pays tribute to our late host, Robert Osborne, with the Robert Osborne Award. This award is presented annually at the TCM Classic Film Festival to an individual whose work has helped preserve the cultural heritage of classic film for future generations. In 2022, TCM will honor film historian, author, and film critic Leonard Maltin for his dedication to recognizing and celebrating the history of film.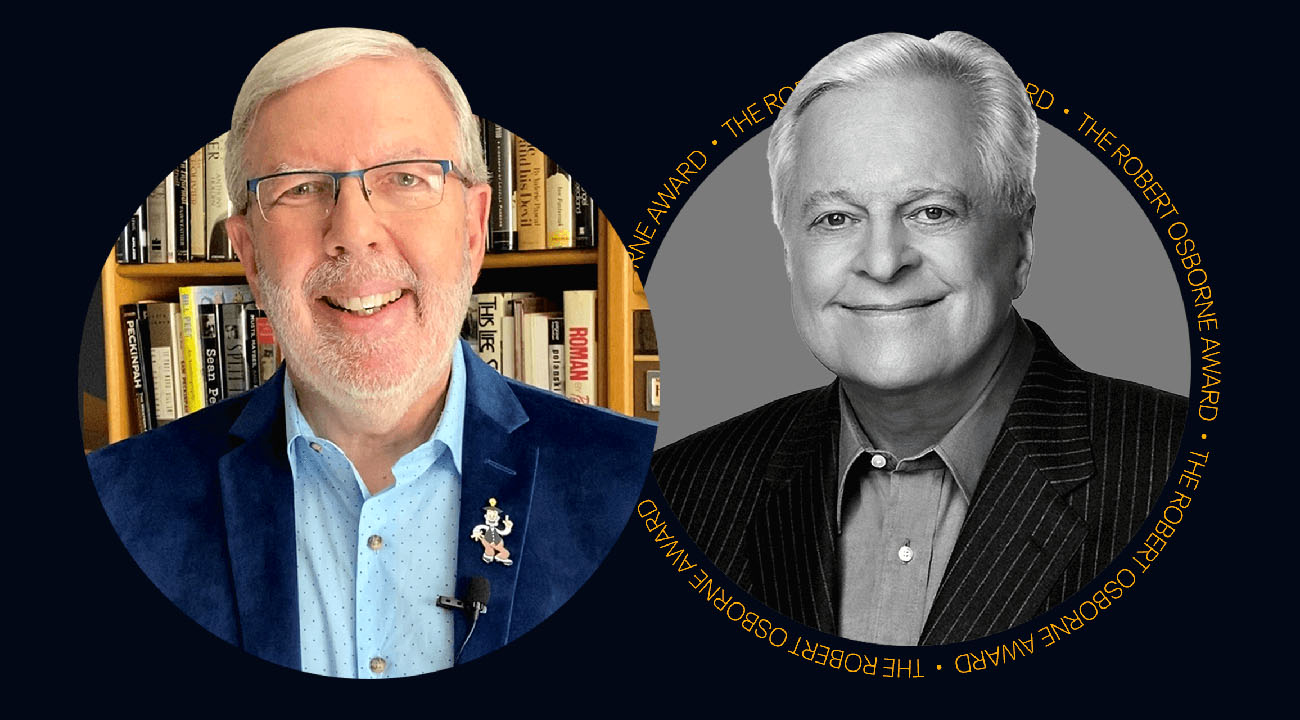 Widely respected among his peers and revered in popular culture for his career as a film critic and historian, Leonard Maltin served as the movie reviewer for Entertainment Tonight for thirty years and is perhaps best known for his indispensable book, Leonard Maltin's Movie Guide, and its companion volume, Leonard Maltin's Classic Movie Guide. First published in 1969 as TV Movies and updated multiple times under various titles, this comprehensive collection of thousands of capsule movie reviews has been a go-to source for cast listings, plot summaries, and Maltin's own trustworthy star ratings, appearing long before the likes of film aggregation sites like IMDb. Maltin is known for his wealth of knowledge on Disney history and has served as TCM's resident host of Treasures from the Disney Vault. He has contributed to various publications over his career, including Variety and TV Guide, and currently hosts The Maltin Minute for DirecTV and the Maltin on Movies podcast with his daughter, Jessie Maltin. He also teaches at the USC School of Cinematic Arts, sits on the Board of Directors of the National Film Preservation Foundation, and is a voting member of the National Film Registry. Maltin has been awarded numerous honors from film festivals and societies for his work preserving the history of film, including the Telluride Film Festival, the California Independent Film Festival, the National Board of Review, and the American Society of Cinematographers. 
He also holds the distinction of being listed in Guinness World Records for writing the shortest movie review for the 1948 film Isn't It Romantic?, to which Maltin's review simply states, "No."  
Leonard Maltin will be presented with the Robert Osborne Award before a screening of Counsellor at Law (1933).