Skip to main content
TCL Chinese Theatre IMAX
6925 Hollywood Blvd.
Hollywood, CA 90028
Signage at the 2022 TCM Classic Film Festival in Hollywood, CA.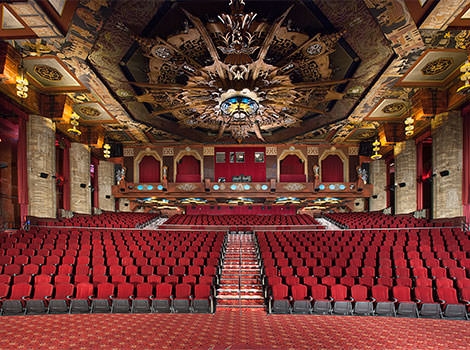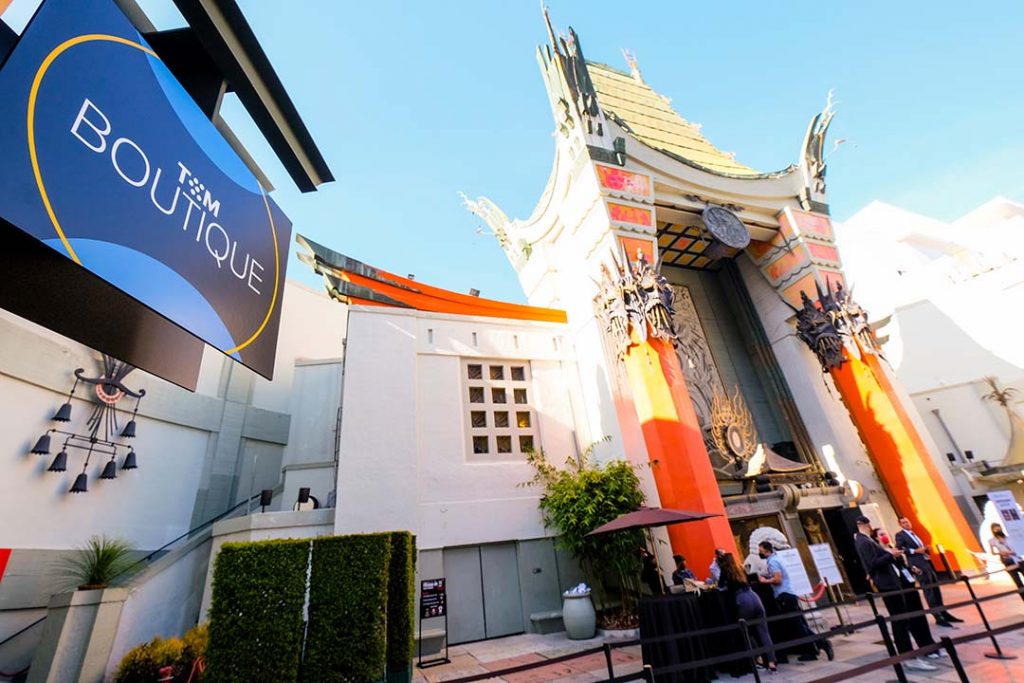 Signage at the 2022 TCM Classic Film Festival.
TCL Chinese Theatre IMAX
The crown jewel of theatres built by showman Sid Grauman, the Chinese Theatre may be the most famous movie theatre in the world.
Built the same year as the Hollywood Roosevelt Hotel, directly across the street, the theatre opened with the Cecil B. DeMille silent epic, The King of Kings (1927) and continues today to be a sought after venue for Hollywood premieres and special events. Hollywood is immortalized in the famous sidewalks of the forecourt and the famous footprints, handprints and signatures that dot the cement floor of the theatre are a veritable catalog of movie history.
Declared a historical and cultural landmark in 1968, the theatre has been meticulously restored and renovated to preserve its unique architecture and decor, much of it imported by Grauman from China.
On January 11, 2013, the world-famous Chinese Theatre announced that they would be teaming up with one of China's biggest electronics manufacturers, TCL, aka "The Creative Life" in a 10-year naming rights partnership. This partnership brought many exciting upgrades and preservation projects to the Chinese Theatre including sloped seating, a new digital marquee, main lobby refurbishments and key technology upgrades, including enhancements to both the audio and visual presentation. These projects have brought the cherished venue back to the glory days when showman-founder Sid Grauman first opened the theatre and gave the storied movie palace a new lease on life by providing theatregoers with a much improved, truly world-class movie experience.