Skip to main content
About The Festival
Held over four days in the heart of Hollywood, the TCM Classic Film Festival is a place where movie lovers from around the world can gather to experience classic movies as they were meant to be experienced: on the big screen, in some of the world's most iconic venues, with the people who made them. Moreover, the TCM Classic Film Festival strives to be a place where a community of movie fans of all ages can share their love of classic movies with each other, make new friends and see films as they are seldom seen today.
All Together Now: Back to the Big Screen
Reunite with fellow fans, the movies, the memories, the stars and the glamour.  It's all back live and in person just as it should be and where it all began in Hollywood. Join us for the 2022 TCM Classic Film Festival. From high school reunions to homecomings, celebrate reunions from the past as we look to the future and making new memories together.
Passholders ready for a screening to begin at the 2019 TCM Classic Film Festival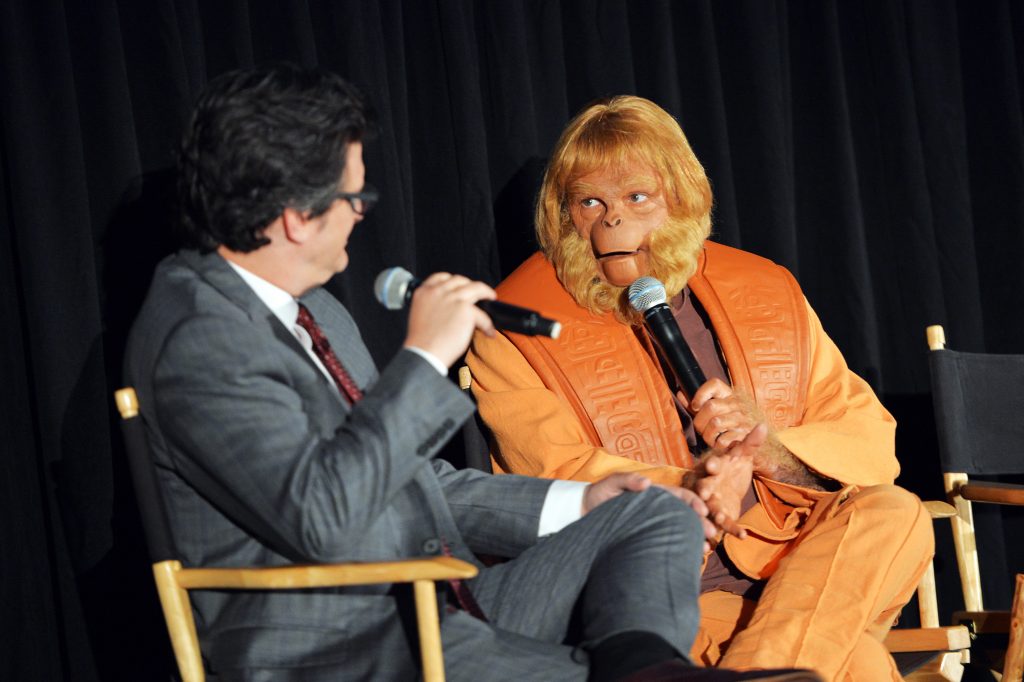 Ben Mankiewicz and Dana Gould as Dr. Zaius speak onstage at the screening of PLANET OF THE APES during the 2017 TCM Classic Film Festival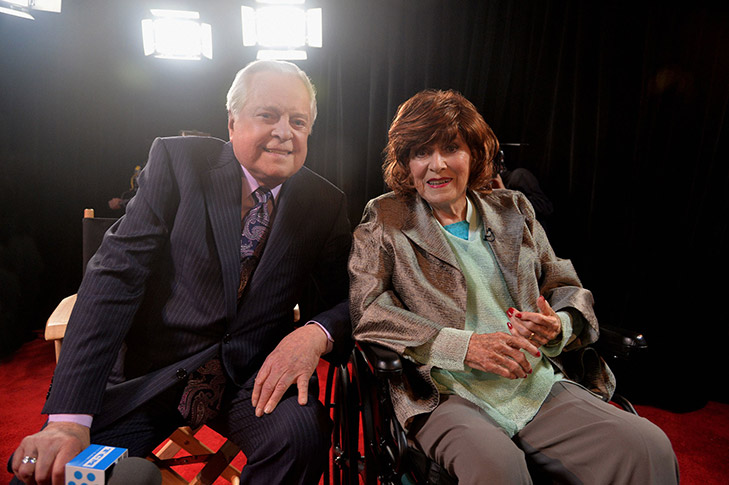 Maureen O'Hara and Robert Osborne speak at the 2014 TCM Classic Film Festival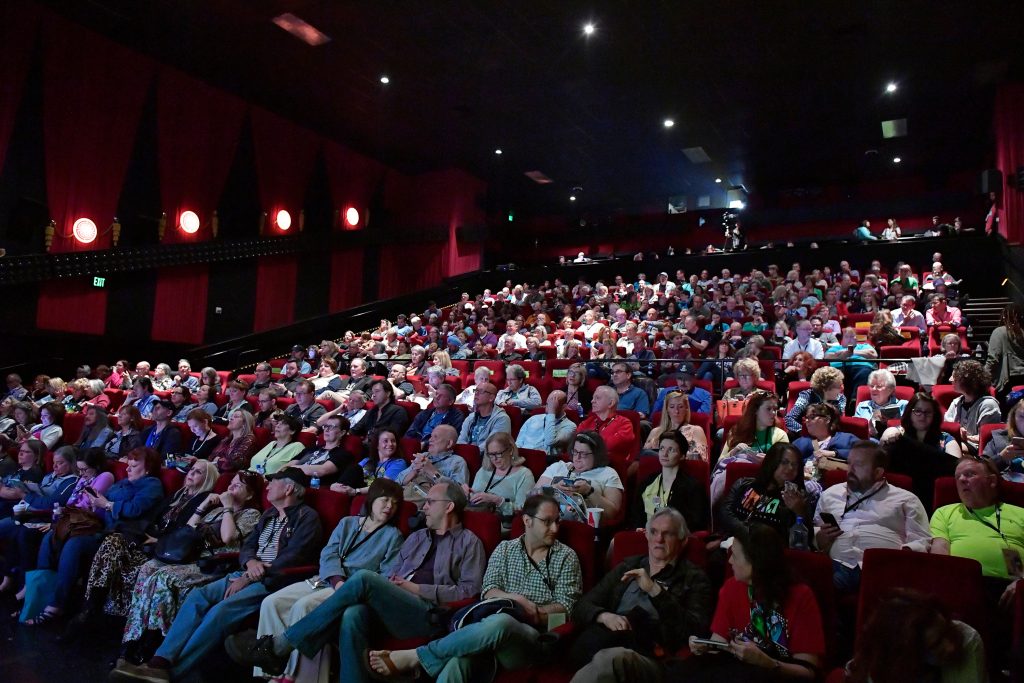 Pass holders attend the screening of LURED during the 2017 TCM Classic Film Festival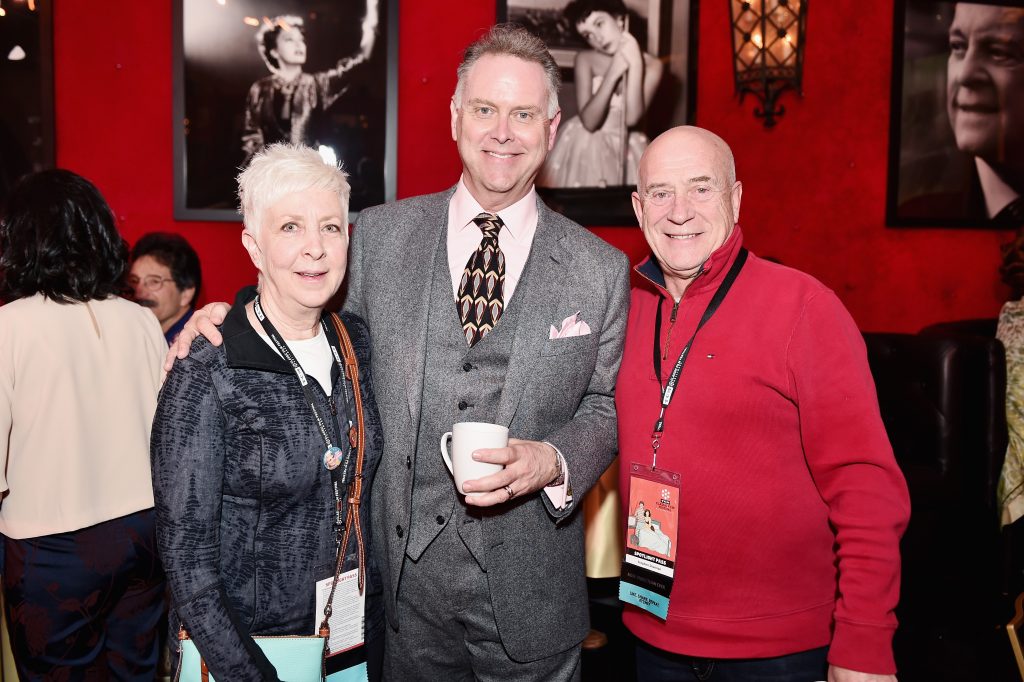 Eddie Muller and guests attend the Delta Passholder Breakfast during the 2017 TCM Classic Film Festival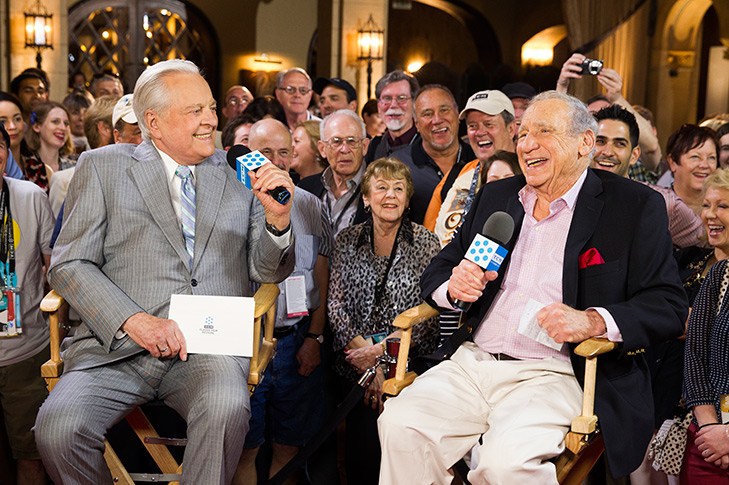 Robert Osborne interviewing Mel Brooks in the lobby of the Hollywood Roosevelt Hotel at the 2014 TCM Classic Film Festival